Book a Trip
Florida River fishing is very much affected by the local conditions. Tide, weather, and water lever are the primary factors and they change constantly, especially in the cooler months when Florida River fishing is the most productive. For this reason, it is best to contact Capt Jim to get a current update on river conditions and to discuss options.
He can be reached at (941) 371-1390 or email Captain Klopfer at captklopfer@comcast.net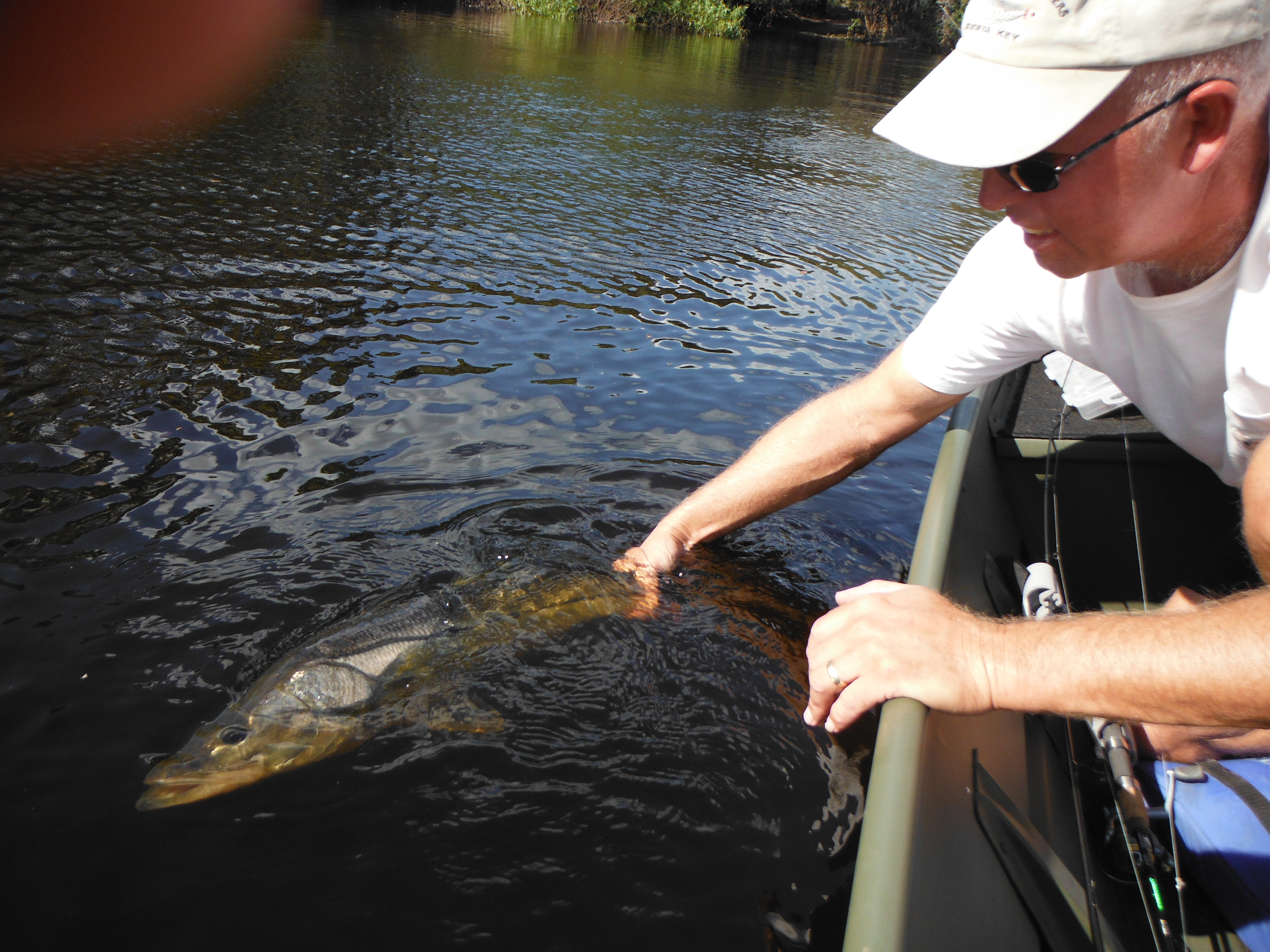 RATES:
6 hour charter for 1 or 2 anglers is $400
INCLUDED:
A Florida River fishing charter includes all tackle; spin, baitcasting, or fly tackle, depending on the clients preference and species targeted, lures, bait, sunscreen and insect repellent (rarely required), and a cooler with ice and waters. On snook charters a license is included, on freshwater charters a license must be purchased by the client. Snook fishing is catch-and-release only, regardless of current regulations. Any other edible fish that the client would like to keep will be filleted and bagged at the end of the trip. Clients are certainly welcome to bring along their own equipment if they prefer.
CLIENTS RESPONSIBILITIES:
Clients should bring a hat, sunglasses, beverages, snacks and food. Clients should wear light clothing in layers.
VIDEOS